We offer a suite of managed hosting and information security services for government, non-profit, and commercial customers.
Our hosting services are audited annually to exceed SSAE-16 and FISMA Moderate controls and security requirements. Our team holds certifications from vendors including Check Point, Cisco, Microsoft, Oracle, RedHat, and VMWare. We also hold the following professional certifications:
Certified Information Systems Security Professional (CISSP)
Information Technology Information Library (ITIL)
National Security Telecommunications and Information Systems Security Instruction (NSTISSI)
Project Management Professional (PMP)
"We really appreciate your responsiveness and expertise. This is great customer service."
Our personal style of customer service is here to support you 24x7x365, whether you use our on-premise data centers, or take advantage of the Cloud.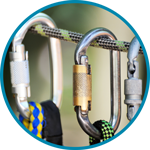 Reliability
Our secure data centers feature uninterruptable power supply, diesel backup generators, N+1 cooling, physical access controls, video surveillance, and fire suppression. 24x7x365 monitoring maximizes uptime.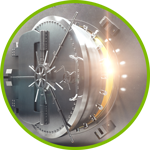 Security
We maintain a FISMA Moderate classification, and our security controls are validated annually in SSAE-16 audits. Our security services manage threat protection for you, so you can focus on running your operations.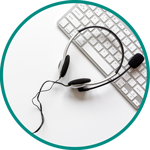 Customer Service
We have 100% customer loyalty through our personal style of customer service. No call queues. No automated phone menus. We personally address every question, resolve every issue, and handle every request.
Our Services
Managed Security Services
Web Application Protection
Managed Intrusion Prevention & Detection
Managed Firewall and Virtual Private Networking
Managed Endpoint Security
Managed Web Proxy, DNS Filtering
Managed Remote Access
On-premise or Cloud
Security Operations
Security Infrastructure Management
Automated Monitoring and Alerting
Manual Alert Review
Security Consulting Services
Security Design and Architecture
Security Policy and Process Consulting
Security Compliance Consulting (FISMA, NIST, PCI, SOC)
Application Security Consulting
Vulnerability Assessment