We use our government accounting and loan servicing background to provide best-in-class back office operations for our customers. Our customers stay with us because we adapt to their needs, not the other way around. Whether we use our in-house accounting and servicing software or yours, we tailor our services to your unique requirements to give you the best customer experience.
Whether you use one or all of our services, you get the security of strong financial and service controls. Our operations are audited to meet SSAE-18 SOC1, SOC2, and OMB Circular A-123 requirements, and we have never had an audit finding.
Since we are the users of our own software, we are always improving it to streamline operations and find efficiencies. That helps you get the accurate, reliable back office support you need, all in one place.
"[Dynaxys] provides service that excels and is always in conformance with contract requirements. The professionalism and spirit of cooperation goes beyond expectations and provides an environment of teamwork that ensures that quality is of the utmost importance."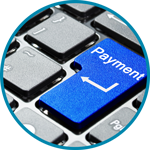 Our disbursement services are ideal for Federal, state, and local government agencies with a need to disburse funds quickly and efficiently.
Benefits:
Same-day disbursements by paper check or EFT
ACH with addendum capability
Remittances
Funds controls in place for anti-deficiency, prompt payment penalties, and OMB small business vendor initiatives, with corresponding reporting
Complies with federal fund accounting rules
Robust reporting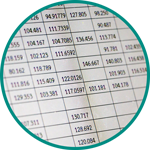 Our collections services are ideal for government and non-profit agencies collecting payments or dues on a large scale.
Benefits:
Program-specific tracking of funds
Integration with Treasury's Pay.gov
Coordination with lockbox providers, collection agencies, and credit card processing vendors
Complies with federal fund accounting rules
Treasury Report on Receivables (TROR) compliant reports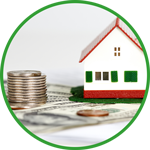 Our loan servicing services are ideal for government insurers, and can handle mortgages, student loan servicing, and other types of loan programs.
Benefits:
Backed by our in-house accounting and servicing software with workflow and electronic document management
Ability to accept partial payments
Escrow account administration
Efficient payment collection and application
Standard and non-standard loan management
Business rules for exception-based loan workflow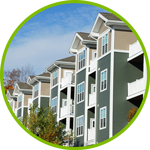 Our property accounting services are ideal for government agencies and housing authorities that manage properties with tenants.
Benefits:
Backed by our in-house accounting and property management software which includes a property manager module
Integration with federal accounting general ledger
Tracking of federal, state, and local subsidies for tenants
Rent assessment and tenant adjustments
Security deposit tracking and reimbursement
Payment collection and processing
Processing vendor disbursements
Tenant demographics for enhanced subsidy reports